New Hit! Innisfree Glow Tint Stick
Hello lovely people on the Internet! It's me Jenny ~
Korea's most popular makeup item is definitely liptints. Almost every brand has got their own version of a liptint. Everyone loves liptints, but sometimes they can be very drying for your lips. Especially in the colder months.
Luckily, some brands brought out liptint sticks.
Lip tint sticks are as pigmented as a liptint and as moisturizing as a lip balm! Forget the dryness!
They've got a sheer finish, which is very loved by Koreans.
These days liptint sticks are a huge hit in Korea. For example A'Pieu released one.
But this time Innisfree jumped on the bandwagon and released their 'Glow Tint Stick' line.
The new line has got 10 different shades, but mostly in reddish and pinkish shades. Very feminine! The colors got inspired by the beautiful spring sunset.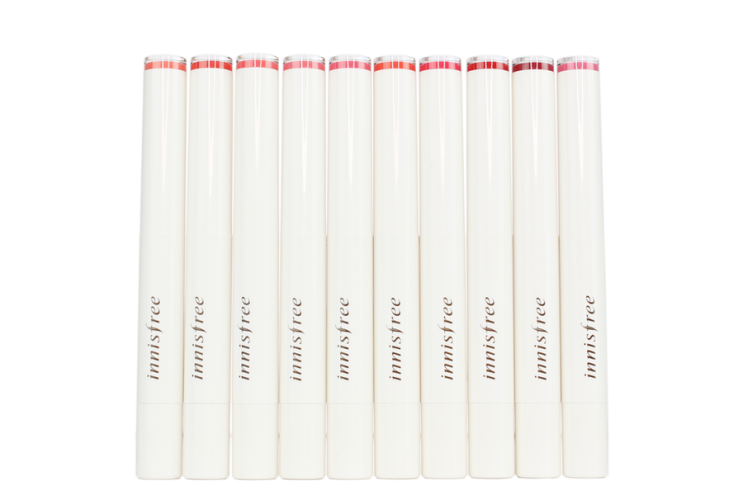 The stick packaging is very handy and travel friendly. You can just throw into your pouch without worrying about any damage!
You can easily distinguish between all the colors by just looking at their bottom.
With the 'Glow Tint Stick' you can easily create gradient lips or full lips. Depending on your mood and style.
They are said to be very moisturizing, long-lasting and pigmented.
Where Can You Buy It?
- W2 Beauty $12.90
If you want to get a $5 voucher for W2Beauty, you can use my sponsorship link or my sponsor code!*
http://w2beauty.com/en/?s=3015993504
or
3015993504
(Use the code in the registration form)
*only on orders over $30