New Hit! Laneige Two-Tone Lip Bar
Hey lovely people on the internet! It's me Jenny~
A new lipstick from Laneige hit the stores in Korea one month ago and now it has become very popular in Korea. I love going through pictures on Instagram and I saw a lot of Korean girls loving it. (Follow me on instagram: itsmeeejennyy)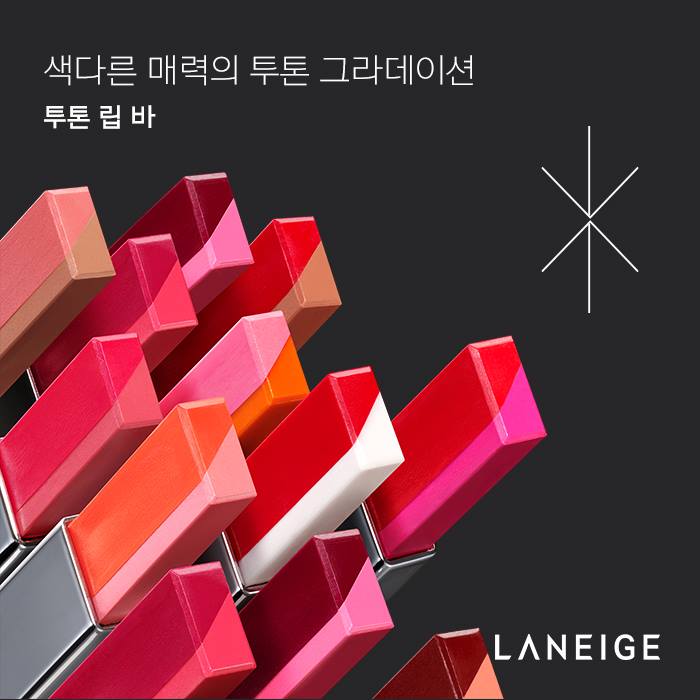 The lipsticks have got a rectangular stick shape.
The Two-Tone Lip Bar comes with two shades of lipsticks in one. It helps you to get the 'Gradient Lips' look, which is really popular among KPop Idols. The larger part of this lipstick is the main color which you apply on the inside of your lips. This allows you to get a precise application and it will blend naturally for the 'just bitten' look. These lipsticks come in 10 different colors and are long lasting.
(There's a picture underneath)
I love shade 2 and 6!

It's very easy to apply and the lipsticks have got a special formula, which will make your lips stay hydrated. So no cracking and flacking!
My Opinion: I'm pretty impressed with these new lipsticks! It makes creating the gradient lips so easy and fast! If I had money, I would check out the shade 2. It seems likea very beautiful color!
Jenny